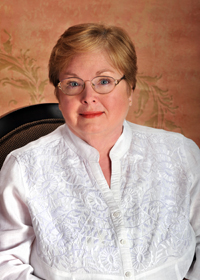 I was born and raised (as we say in the South) in rural southeastern North Carolina.
As a young girl, I read every Trixie Belden and Cherry Ames Series book I could get my hands on which led to a lifelong obsession with reading series! I wait impatiently for my favorite authors' next book to be available on Amazon. Pre-order is my call to arms.
The first of my family to attend college, I attended University of North Carolina at Greensboro majoring in European and Russian History. I was also the first woman in my family to serve in the US Army. My sister Connie also served in the US Navy.
I love writing historical romance because the roller coaster ride that we call falling in love is timeless. I found my own true love by a simple glance across a room. There he was. Another story for another time. Maybe a blog post? Have been together for almost four decades.
Now, I spend my days and nights writing compelling stories set against the backdrop of Regency England and the Peninsular Wars.