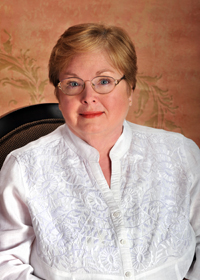 I was born and raised (as we say in the South) in rural southeastern North Carolina.
As a young girl, I read every Trixie Belden and Cherry Ames Series book I could get my hands on which led to a lifelong obsession with reading series! I wait impatiently for my favorite authors' next book to be available on Amazon. Pre-order is my call to arms.
The first of my family to attend college, I attended University of North Carolina at Greensboro majoring in European and Russian History. I was also the first woman in my family to serve in the military. My sister Connie also served in the US Navy.
Married to my own hero (Love at first sight across a crowded room, I kid you not.) After 8 household moves in 34 years, we are have returned to my roots in North Carolina to live.
Now I spend my days and nights writing compelling stories set against the backdrop of Regency England and the Peninsular Wars.